ConWize, the cloud-based platform that simplifies the bidding and cost estimation process, today announced its new BIM takeoff module, which enables seamless integration with Autodesk Construction Cloud, a portfolio of software and services that combines advanced technology, a builder's network and predictive insights for construction teams.
The new integration allows users to extract a bill of quantities (BOQ) from 3D models stored in Autodesk Build, Autodesk Docs, or BIM 360Ò to calculate quantities automatically.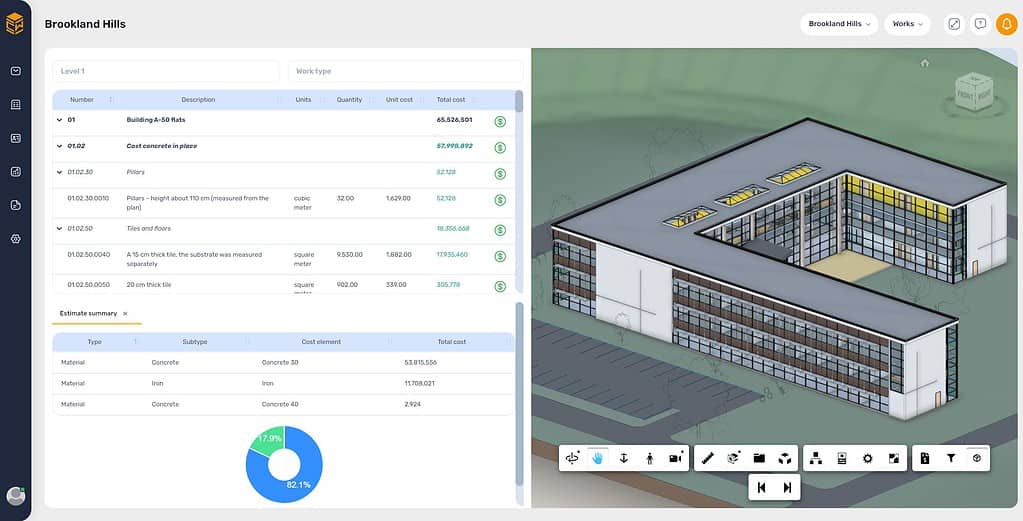 3D modeling in construction projects is gaining momentum around the world, making BIM technology more relevant than ever. However, using BIM has its own challenges, such as:
Accurately assessing the quality of the model and its details.
Extracting the bill of quantity (BOQ) from the model and performing quantity takeoffs.
Analyzing estimates visually on the model for a better understanding of the costs.


As a leading cloud-based construction bidding and estimating software developer, we understand that being at the forefront of technology requires us to evolve and provide our customers with cutting-edge technologies. Our customers are able to establish a seamless connection between the cost-estimating software and the 3D modeling, enabling project teams to be on the same page.
This technology enables our customers to import their BOQ from the model directly into ConWize software. Once the BOQ is in the ConWize platform, the process of bidding and estimating is easy and intuitive, including the distribution of bid invitations to contractors and suppliers. Our BIM takeoff completes the process perfectly, enabling our users to analyze their data alongside the actual visual model.
"Our goal at ConWize is to provide our clients with a modern, easy-to-use, end-to-end software for cost estimation and bidding automation," said Dima Haikin, ConWize CEO. "This new BIM takeoff module is a significant step forward in achieving that goal. Our integration with Autodesk Construction Cloud enhances our platform's capabilities, providing our clients with a more accurate and efficient process."
"Builders use a wide variety of software today, requiring their technology partners to foster open and connected ecosystems," said James Cook, director, partner integrations at Autodesk Construction Solutions. "ConWize's integration with Autodesk Construction Cloud leverages the 3D models customers trust and is yet another example of our ecosystem helping customers get the most from their data."
ConWize's integration with Autodesk Construction Cloud is available immediately. For more information, visit the ConWize website.
Autodesk, Autodesk Build, Autodesk Construction Cloud, and Autodesk Docs are registered trademarks or trademarks of Autodesk, Inc., in the USA and/or other countries. All other brand names, product names, or trademarks belong to their respective holders.